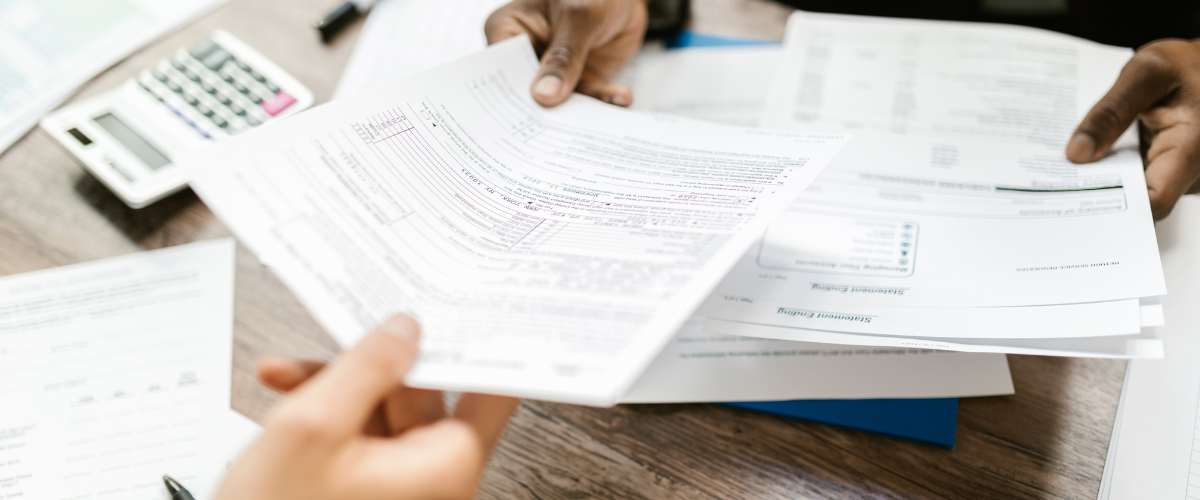 You have your home up for sale, and you're working on purchasing a brand new house for your family. As you make your way through this process, you might start to feel like you're drowning in paperwork. Documents can quickly pile up and leave you shuffling through them constantly to find what you need. So get organized to prevent the paperwork from overwhelming you. Here, Slope Style Realty outlines a few ways you can do just that.
Know What You Need
Your first step is to know exactly which documents you need when selling and buying a home. On the selling side, you should collect your deed, mortgage information, home maintenance records, property surveys, and tax documents. Compile all of these into files that tell the story of your house, and add in any permits and certificates of compliance from remodeling projects.
On the buying side, pull together your financial documents, your mortgage pre-approval papers, and your "wish list" for a new home. Leave space in your files for offers and closing paperwork as you select and purchase your new house.
Know What You Don't Need
To keep documents from drowning you, know what you don't need. For instance, the Chicago Tribune points out that you only need to keep certain receipts for items you've purchased for your home. While instruction manuals and warranties for current appliances and home systems are important, throw out paperwork for those you no longer own. When you've eliminated potential homes from your "maybe" list, get rid of the paperwork about them. Toss outdated budgets, too.
Read Carefully
Take time to look over all the papers you decide to keep so that you know exactly what they contain. This is especially important with mortgage documents, offers, and closing paperwork. You don't want any nasty surprises down the road, so read everything carefully. If you aren't sure what something means or find an error, talk to your real estate agent or lender right away. If you are purchasing a home in the Park City, Utah area, then the professionals at Slope Style Realty can help answer your questions. This diligence will save you trouble in the long run.
File Logically
When your documents are gathered, sorted, and read, it's time to file them. Develop an organization system for both paper and electronic documents, and label everything clearly so that you can find what you need when you need it.
If your documents are electronic, back them up on a USB drive or the cloud (or both!) to keep them secure and accessible. Many people use versatile PDFs as digital documentation, as they can easily be used to convert documents to and from PDFs, and they can be saved to your preferred device and then organized when you choose to edit them. You can use a free tool to help you edit a PDF to quickly update or otherwise alter it when needed.
Research Thoroughly
Finally, even though this may actually generate more paperwork, research the home-buying and selling process thoroughly. Pay special attention to mortgages. Even if you've already got one, the application process may have changed, so read about lender requirements, credit scores, and the lending process. Know how much you can afford based on your employment status and income. Being "in the know" when it comes to mortgages and other aspects of buying and selling a house can greatly reduce your stress.
Control Those Papers
While you're in the midst of the real estate process, you need to make a special effort to control your paperwork. So know what you need and what you don't, and take time to read carefully, file logically using PDFs, and research mortgages thoroughly.