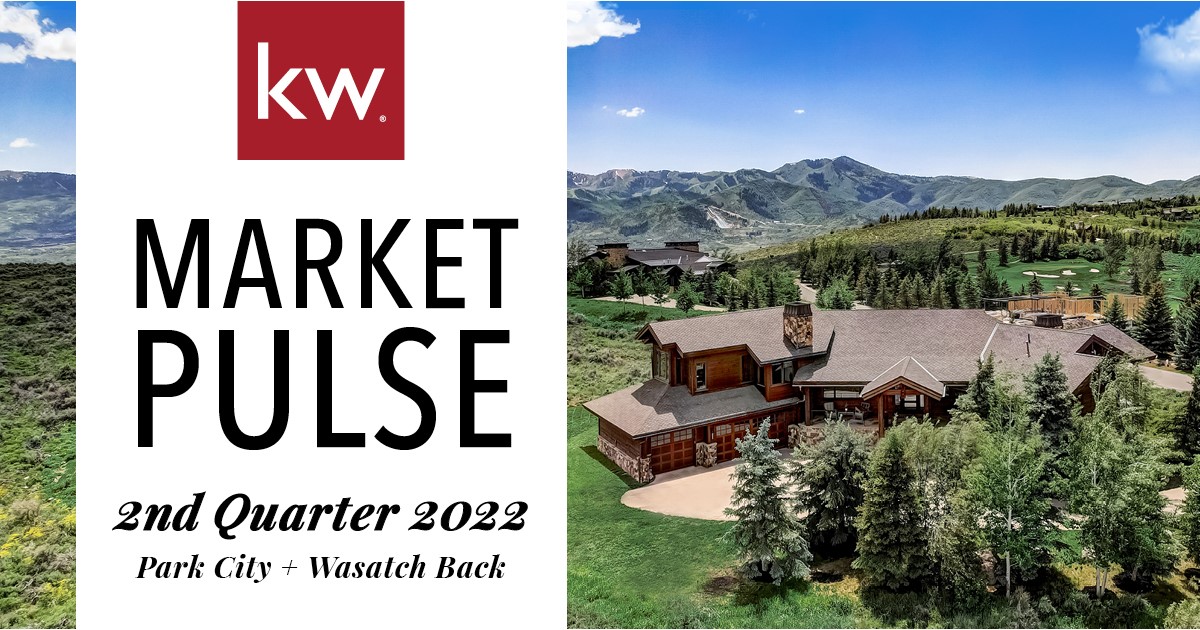 As the market adjusts and corrects for the enormous upswings that have occurred since the beginning of the coronavirus pandemic, the Wasatch Back market has started to experience some shifts. Available inventory is finally rising after a period of extreme scarcity, and price appreciation is beginning to slow.
At the end of the second quarter of 2022, there were 545 single-family homes for sale, nearly triple the count from six months earlier. With the increased inventory, buyers are feeling less pressure to make instant offers above asking price, and many sellers are responding by lowering prices. As buyers begin to take a more measured approach to home buying, the overall rate of sales is showing signs of slowing, with overall sales volume dropping 22% for single-family homes and rising 3% for condominiums. Despite this cooling off in overall sales volume, the average and median sale prices for single family homes still showed substantial increases of 15% and 11% respectively.
Moving forward, it is well worth keeping a close eye on how larger economic forces, such as mortgage rates, inflation, and stock market volatility continue to shape our local real estate market. I look forward to keeping you up to date in future newsletters, and in the meantime, I hope you enjoy our 2nd Quarter market statistics. As always, if you have any follow-up questions please reach out!
Source: PCBOR Q2 2022 Quarterly Market Summary, 12 month rolling year over year for all property types across the PCMLS service areas in Summit and Wasatch Counties.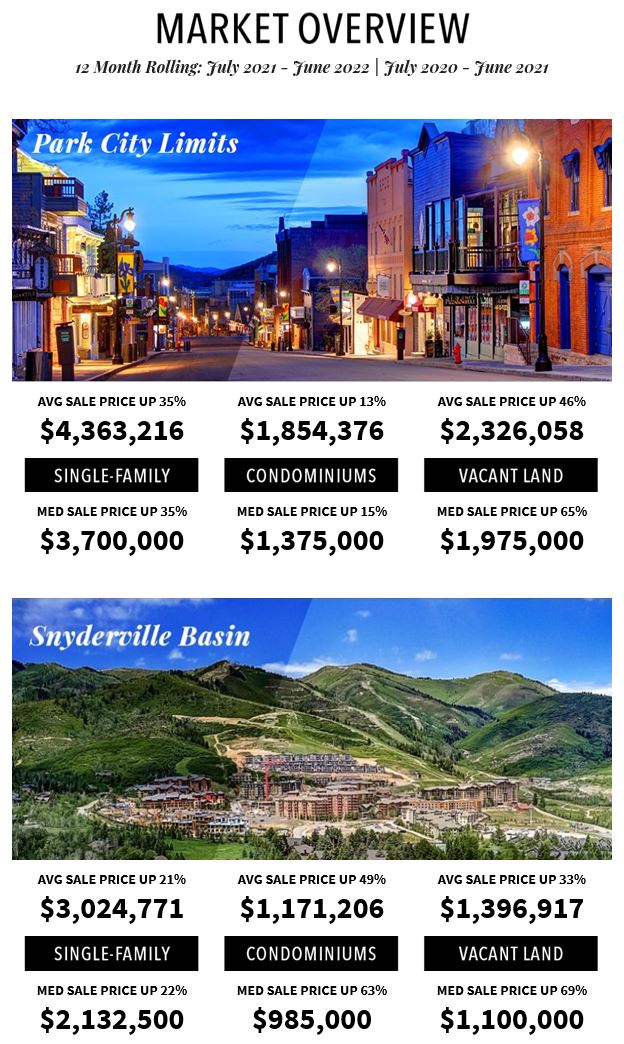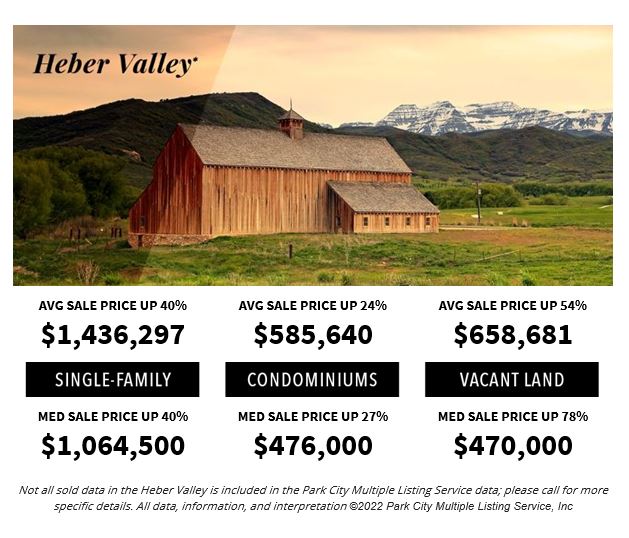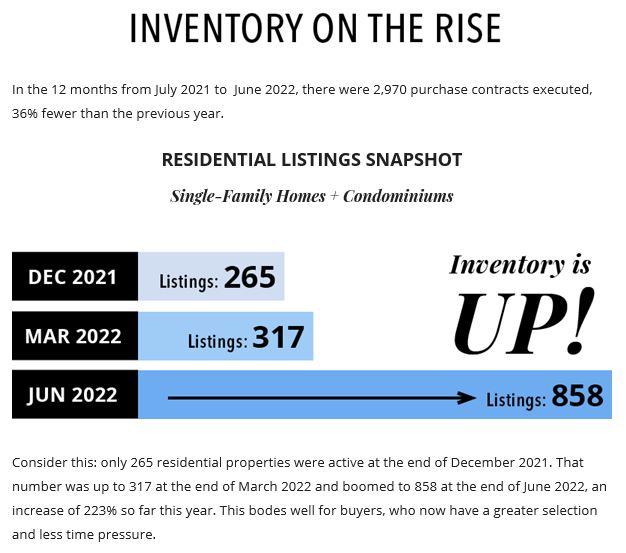 Neighborhood Highlights
Single Family Homes
The statistics below were drawn on a rolling year-over-year basis for the period ending June 30, 2022, unless otherwise noted.
For Single Family homes, the greater Park City market showed a decrease in the number of sold transactions through the second quarter of 2022 versus 2021. The number of closings decreased.
HIGHLIGHTS
Within Park City Limits, total transactions were down 55% over Q2-21 to 162 units.
The median price of a single-family home across Park City rose 35% to $3.7 million.
In the popular Old Town area, transactions were down 68% (130 to 42), as the median price set a new record above $3.1 million.
The Prospector and Thaynes Canyon led all others for greatest increase in median price, with Thaynes up 50% to $4.4 million and Prospector up 122% to $2.61 million.

Snyderville

residents saw a decrease in sales volume (down 23%) despite a strong increase in the overall median price, up 22% to $2.13 million. Almost all the Snyderville neighborhoods saw declines in closed transactions, with Sun Peak/Bear Hollow area dropping (72%) to 10 sales. Summit Park had the biggest gain – up 20% with 42 homes sold.
Nearly one-third of overall sales volume was in Promontory ($373 million), while Silver Creek Estates and Silver Springs areas seeing the biggest price increases, with the median prices rising 74% and 64% respectively. The median sale price in Old Ranch Road rose to $6.5 million, second highest in the region behind The Colony area of Canyons Village, which had a median price of $9.8 million.
The Heber and Kamas valleys showed substantial median price increases of 40% and 48%, respectively.
Condominiums & Townhomes
Condominium sales prices were strong across the entire market.

HIGHLIGHTS
Condominium sales volume in Park City Limits was down 23%. Median sale price rose 15%.

Old Town

continued to be solid. Total transactions were down slightly (11%), sales volume increased 36%, and median price rose 42% to $1 million.

Park Meadows

and Prospector were the standout neighborhood performers, with sales volume up 11% and 9% respectively. The median price of a condominium in Prospector was up 84% to $411,000.

Lower Deer Valley

and Aerie showed strong appreciation, with median price gains of 42%+.
In the Snyderville Basin

,

total sales volume climbed 42%, and average and median prices both rose 50% or more.

Kimball

and Silver Creek South led in sales volume increases (19% and 27% respectively), while other Snyderville neighborhoods saw sales decline due to lack of inventory.
In Wasatch County, (areas with 10 or more sales are reported), Jordanelle Park doubled its sales volume over the prior year, and median price was up 58% to $970,000.
Vacant Land
After explosive growth in 2021, land sales declined across the region, with every major area showing drops in the total number of transactions. Total sales volume remained steady or dropped in all areas except Jordanelle, where sales volume was up 70% on prices that more than doubled from the year prior.


HIGHLIGHTS
Jordanelle

showed the most activity, with 390 lots sold this past year. Those lots sold for nearly twice the price of lots in the year ending 6/30/21. The median sale price was $800,000, up from $397,000 the year prior.

Overall land sales in Summit and Wasatch counties were down 35% while median sales price for land region wide were up 74% to $704,000.
All the major areas of the market saw a drop in transactions. Snyderville and Wanship/Hoytsville were hit the hardest, dropping by half from the previous year's total.
Only 34 lots sold within the Park City Limits, but the lack of available lots coupled with high demand pushed the median sale price to $1.97 million, up 65% from the year before.