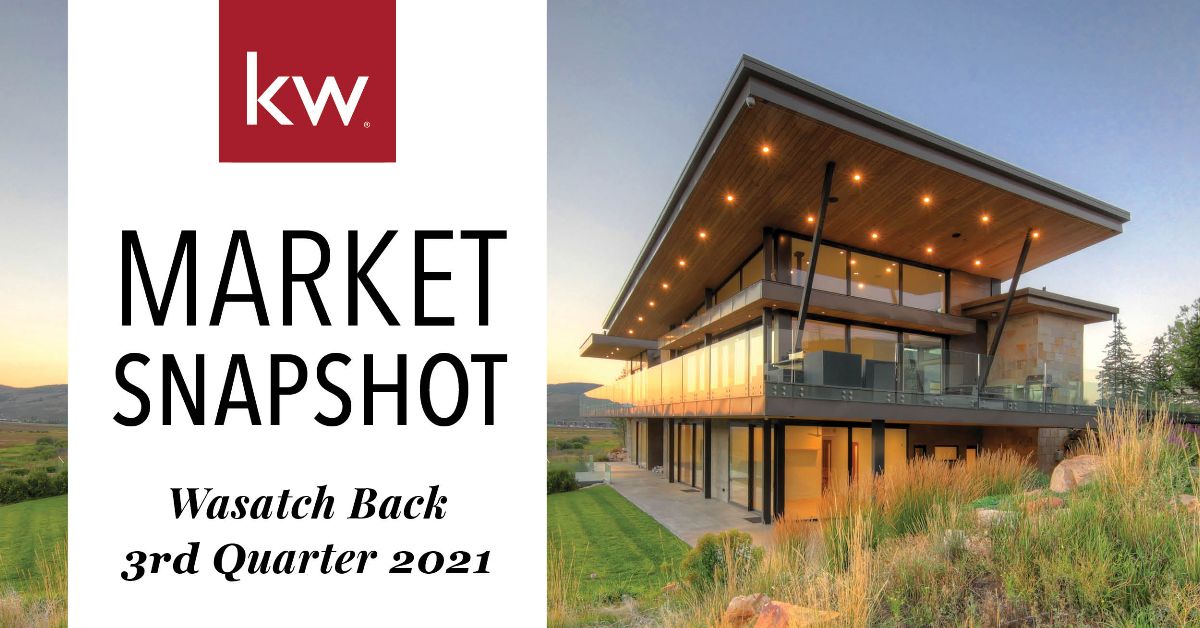 The preliminary statistics for the third quarter are here! The in-depth analysis of the numbers is in progress and will be complete in a couple weeks, but in the meantime, it is worth having a look at the early stats.
The total number of sales in some market areas are down when compared to the prior year, however, both median and average homes prices continued their upward trajectory in most market areas and across all property types (single family, condominium, land), a hallmark of an ongoing shortage of inventory in the market.
The chart below illustrates the significant low level of inventory the Wasatch Back is currently experiencing.
ACTIVE LISTING INVENTORY
Residential Properties & Land – Park City MLS – as of September 31, 2021


The month-to-month change in inventory turned downward in July, but toward the end of August began to rise again. However, this increase was short lived, as September listings were lower by 100 listings from August, a decrease of 12.5%. This end-of-summer downward trend is normal for our market, and we will wait to see if the coming months deliver an increase in inventory.
. . . . . . . . . . . . . . . .
12 Month Rolling Year-Over-Year | Oct 2019 – Sept 2020 vs Oct 2020 – Sept 2021
Single-Family Homes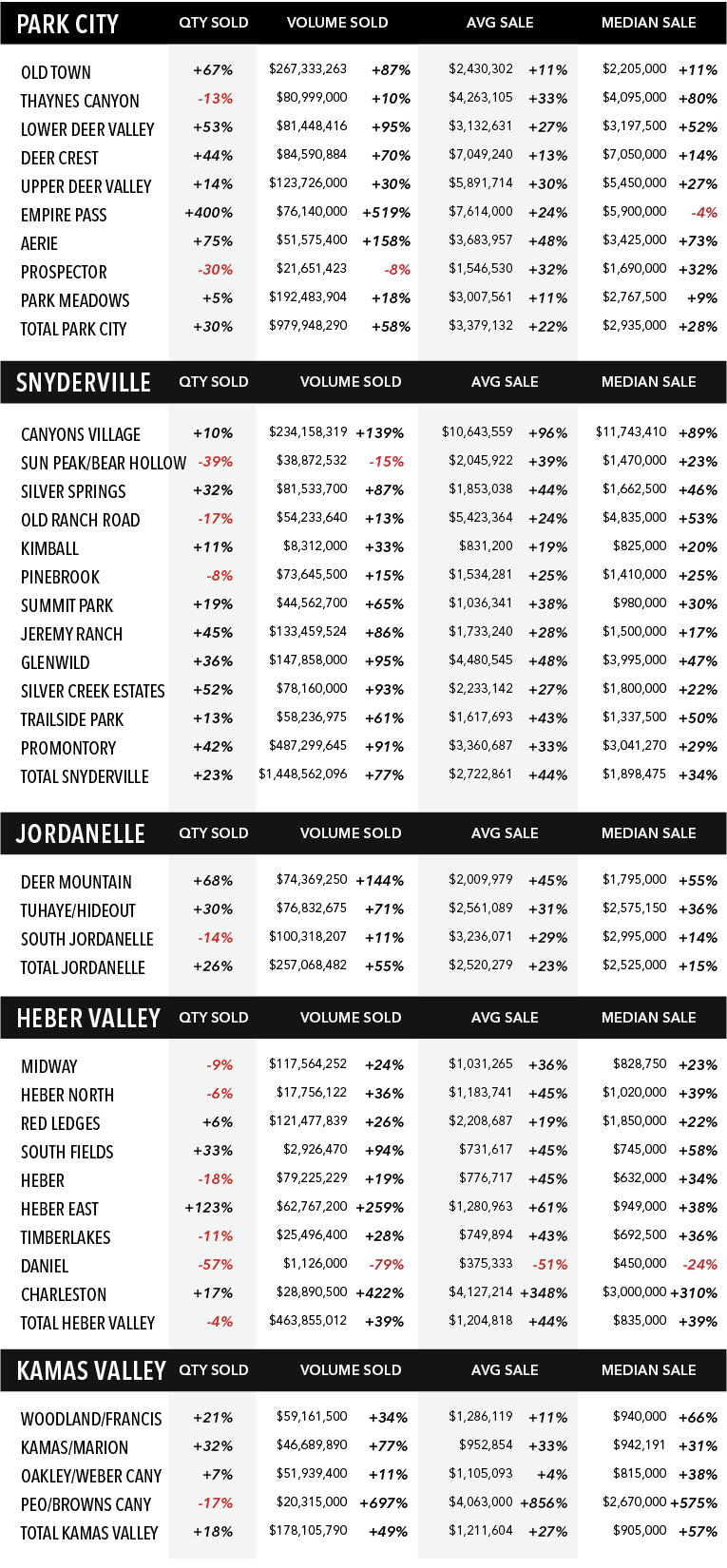 Condominiums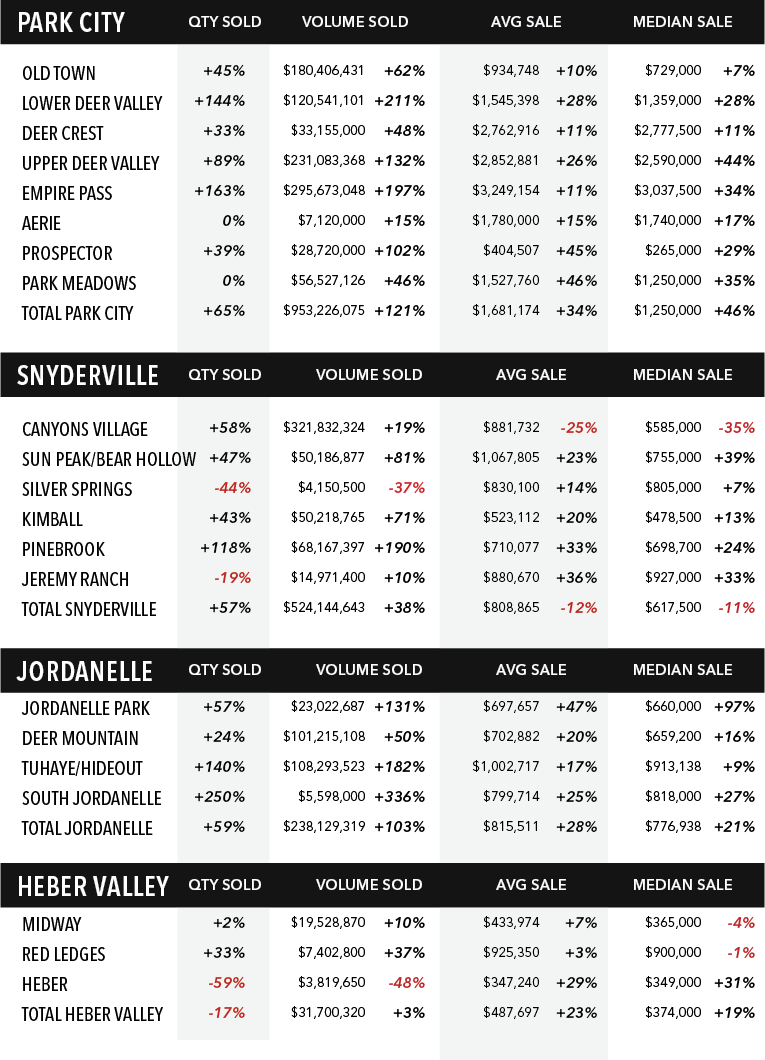 Vacant Land