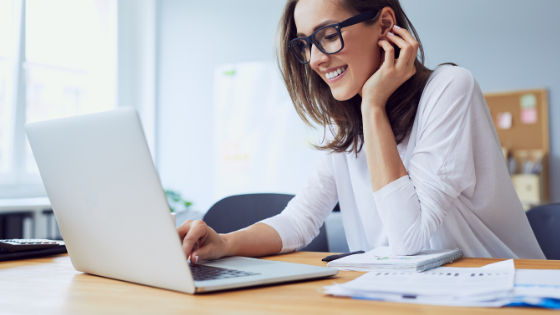 If you're ready to join the ranks of the millions of Americans that work at home, congratulations. You are about to embark on a new adventure that can help you achieve that ever-elusive work/life balance. It's easy to get overwhelmed in the early stages, however, because there are many steps you have to take before you get started. The first is deciding where, exactly, you'll set up shop.
If you do not have a spare bedroom, your garage is the most logical option. Not only is it likely unused space, but moving your work area away from your living area will help you keep work and home separate. Before you start thinking that you cannot afford to renovate a garage into an office, keep reading. The following tips can get you started without sabotaging your finances.
Know how much space you have and need
Get started by cleaning out your garage. Plan to store your excess items in a storage unit. In and around Park City, you can get a 5'x10' unit for as low as $38 per month; prices vary by size, however, and according to 180-day data from Sparefoot, the average cost for self-storage is $109.97 a month. Although this is an added expense, it is a much more affordable than renting a dedicated office or paying a daily fee for a co-working space.
Removing obstacles is an important step because you the next thing you'll have to do is measure the length, width, and area available. Once you know what you are working with, you can decide on furniture and equipment. Chances are, you will need to buy new. Taking your measurements into account, you can choose a desk style that best suits your needs. If you have plenty of room, a large executive desk is a professional addition to any office. However, you are not limited to a goliath piece of furniture, and you can always choose a corner or credenza desk, each of which are more affordable and just as practical.
Don't forget about office supplies when planning your office layout. You'll need to ensure that you have at least a storage cubby, filing cabinet (available on Amazon for under $60), and extra table for your printer, scanner, and any other equipment you use regularly. It makes the most sense to buy in bulk to get started, and you can usually find great deals, such as cash back and the best local discounts, by searching online through sites like Rakuten. When you search for Rakuten office supplies, you can find coupons and promo codes to save. Make sure to have the supplies you need for the jobs you normally do. For example, if you need to take notes, have plenty of spiral-bound notebooks and pens and pencils on hand.
Cozy and comfy
It is one thing to have your office furniture and supplies ready and to clear out a footprint for your new projects. But now you have to get to work setting up your space. If you can't afford to finish out a section of your garage, you can build a movable drywall divider by yourself with a few inexpensive materials from the hardware store. Alternately, you could hang heavy curtains from the ceiling to serve as a temporary border between your working area and the rest of the garage. It's crucial to section off your production space so that you aren't distracted by clutter left behind after your purging efforts.
You'll also need to ensure that your garage office is comfortable, even during the cold months. Look for a room heater if you are in a one-car garage or a small space heater that can be aimed directly at you if you can't afford to heat a two or three-bay garage.
Keep in mind that you can always upgrade as time and funds allow. Even if you can't create the perfect office just yet, these ideas will help you lay out the foundation for a functional and affordable working area. So remember, clear it out, section it off, and outfit your home office with everything you need to work efficiently and effectively.