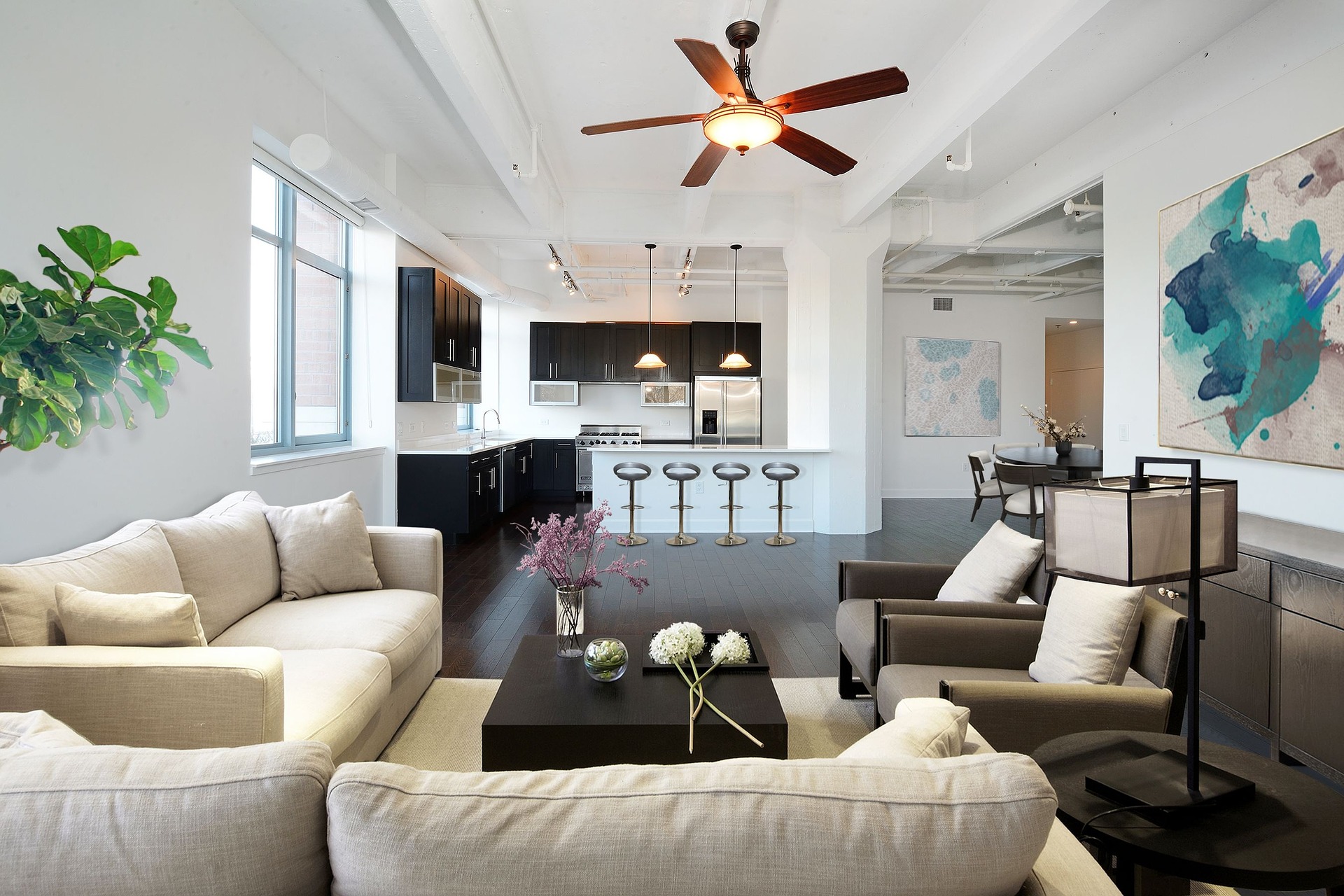 If only selling your home was as easy as listing it on the market and putting up the "for sale" sign in the front yard. While your real estate agent can certainly bring in potential buyers, it is up to you to ensure your home is in tiptop shape to keep them interested. To attract buyers and maximize your sale price (homes in Park City are averaging $1.08M), you'll want to deep clean, declutter, add curb appeal to the exterior, give the interior a minor facelift, and take beautiful photos.
Make It Clean and Pristine
Once your home is on the market, buyers will be in and out of your home for showings. You wouldn't have company over without tidying up first, would you? However, these guests will scrutinize and inspect every square inch of your home, so only a deep clean will do. Design Refined offers a room-by-room to-do list for cleaning your home from top to bottom. However, you'll notice it's quite specific. If time isn't on your side, don't hesitate to bring in a professional. The average price for a house cleaning in Park City is $206, leaving you to simply freshen up the home before buyers arrive.
Pack Away Clutter
One of the most frustrating things about cleaning your home is having to clean around personal items and knick-knacks. Kill two birds with one stone by removing them altogether as you clean. Susan Fraley explains decluttering is a must as far as selling your home goes. You don't want buyers to be distracted by photos, books, laundry, or your child's insane coin collection. Make a goal to sort through one room or section of a room a day. Sort items into bins or boxes labeled "pack away," "donate/sell," and "unsure." Have trash bags on hand for those things you know can go. As a bonus, you'll be one small step closer to being packed.
Spruce Up the Exterior with Curb Appeal
The outside of your house sets the stage for a buyer's experience with the rest of your home. If the exterior is lacking, it can tank any interest in your property. Fortunately, adding curb appeal is pretty simple. Susan Fraley recommends regular lawn care such as mowing, weeding, and in addition to trimming, take it a step further with low-maintenance landscaping. Plant flowers such as daylilies, violets, lavender, and roses for a pop of color minus the constant upkeep. Depending on the season in which you will be selling, some flowers and plants won't be in bloom. Visit your local garden store to ask about the various bloom times and how you can ensure your yard will always be putting on a show. Be sure to add borders and pine straw or mulch to keep it neat and organized.
In addition to your yard, enhance the exterior with small projects. For example, you could replace light fixtures, update house numbers, or power wash the entryway. Perhaps the shutters could use a fresh coat of paint along with the front door. Bring your home into the 21st century by adding a Ring doorbell that gives you peace of mind from your smartphone or tablet.
Give the Interior a Facelift
You'll want to avoid any major home improvement projects, but there are plenty of ways to update the inside of your home without spending a lot of time and money. For one, paint can be a game-changer. Although you enjoyed the bold red accent wall, buyers might not be as appreciative. It is best to use warm colors such as beige, taupe, cream, light blues, or light grays. Keep in mind the size of the room too, as dark colors can make a room feel much smaller than it is, while lighter colors give the illusion of space. Another simple way to give your interior a facelift is to change the color palette with the seasons by switching out accent pillows, vases, drapes, and bedding. Replacing light fixtures, cabinet hardware, door knobs, and ceiling fans with something a little more modern can go a long way as well.
Leverage Technology to Sell Your Home
You've done all the work of preparing your home to sell, and now it's time to list it. You can use a variety of real estate apps to list your home so you can get it in front of the most buyers as possible. If you have an older smartphone and have problems running multiple apps, you may want to look for an upgrade to make sure your phone is up to the task. The same goes for taking attractive photos of your home for your listing. A next-generation smartphone has some features that can help you capture the most appealing photos. For example, for Apple users, the iPhone 11 Pro Max has introduced its Ultra Wide camera which allows you to take wide-angle photos at four times optical zoom range. For Android fans, the Samsung Galaxy S10 Plus has a telephoto lens with two times optical zoom.
Preparing your home to sell isn't hard, but it will require some work on your end. Before the first buyer walks through the door, spend some time cleaning and decluttering. Then, focus on making exterior and interior improvements and upgrades. Not only will it help your home sell, but it could also increase your sale price too!